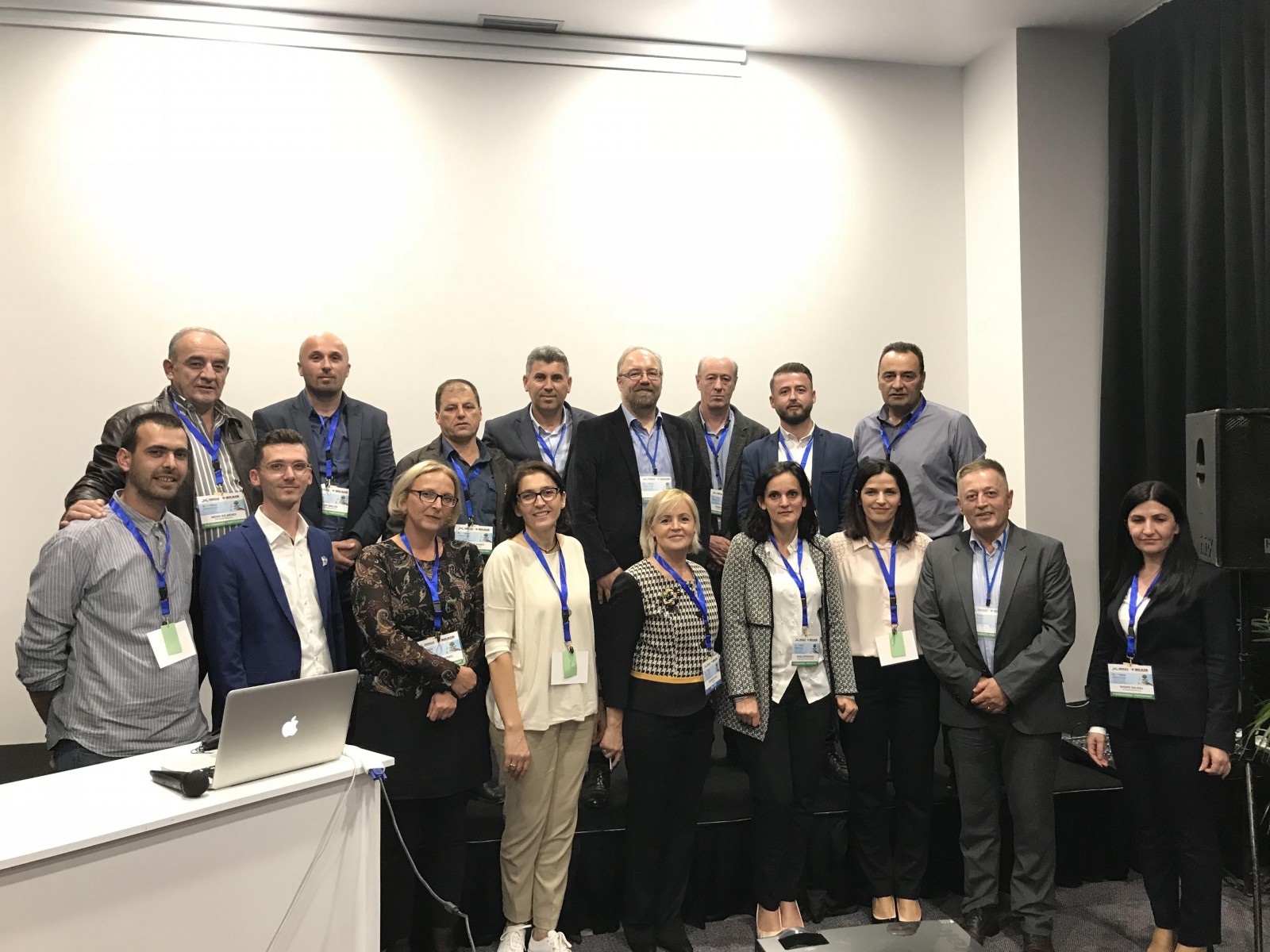 On 7 November 2018 Kosovo & Albania Hub held a regional benchmarking workshop that preceded the works of the sixth Balkan Joint Conference organized by the Association of Water and Waste-water Works of Kosovo (SHUKOS) and the Water Supply and Sewerage Association of Albania(SHUKALB) held in Tirana, Albania. Participants in the meeting were the utilities co-ordinators participating in the Kosovo & Albanian Hub as well as representatives of the IAWD and the Danube Regional Hub Coordinator.
The main purpose of this Workshop was disscusing of Draft Reports for Benchmarking Exercise 2017 and learn from others' practices to improve the performance of water companies, as well as the joint performance of the Hub in the ongoing exercise of Benchmarking.
The public utilities that participated in the exercise preliminarily received their own draft-reports for DW and WW in which their performance in some areas was compared with others services in group and with the average performance of services abroad as a reference, areas with relatively large improvements, gaps and obstacles.
The participants were very active with their comments showing their dedication to this program which is one of the D-Leap programs that help participating companies and staff in defining those issues that have a high impact on the performance of companies by comparing the performance of their services with other similar companies and international standards. The program also facilitates dialogue among practitioners in good practice. 
Part of this workshop was also a discussion on the possibility of cooperation to be part of a larger network of Hub such as the Danube Hub.